Rejection is not the end of your story… don't give it a heartbreaking climax!
---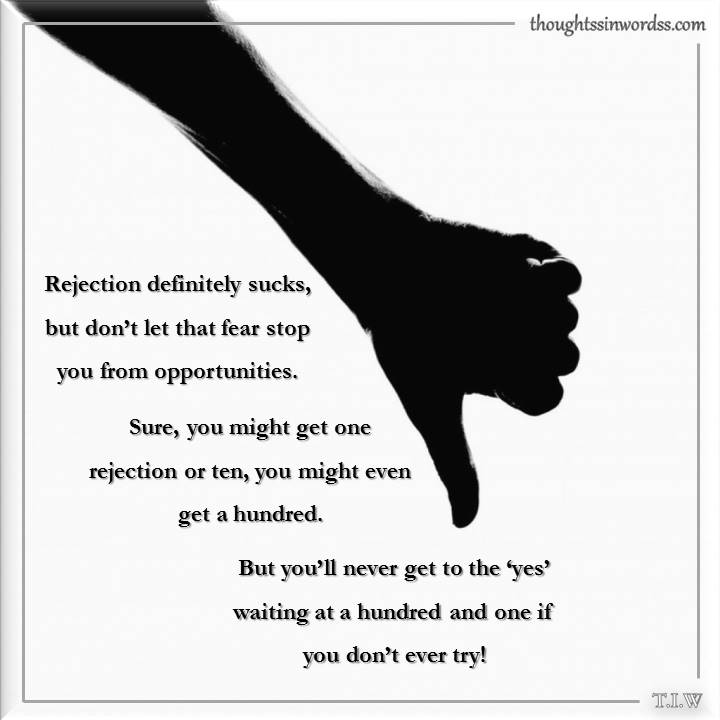 ---
Quotes:
Rejection definitely sucks, but don't let that fear stop you from opportunities.
Sure, you might get one rejection or ten, you might even get a hundred.
But you'll never get to the 'yes' waiting at a hundred and one if you don't ever try!
---