Be innocent but never be ignorant!
It's definitely a fashion to wear sheep's clothing & when looked closely, you'll find majority of wolves in it 😕
---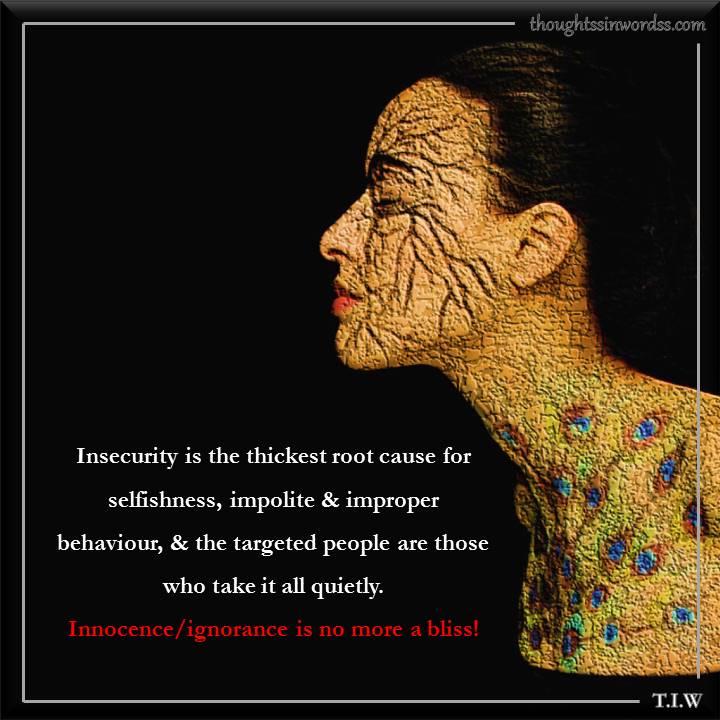 ---
Quotes:
Insecurity is the thickest root cause for selfishness,
impolite & improper behaviour,
& the targeted people are those who take it all quietly.
Innocence/ignorance is no more a bliss!
---
Image Courtesy: Google