Experience rains in #Mumbai and you will never feel like going to any other place in the world.
PS: Best feeling when you don't have to travel on Mumbai roads during monsoon 😉
Work-from-home scenario rocks!
---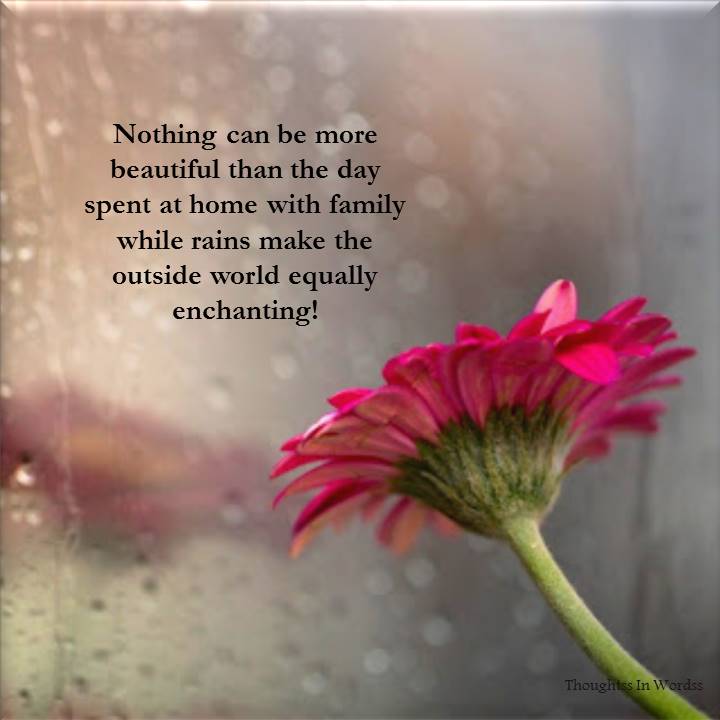 ---
Quotes:
Nothing can be more beautiful than the day spent at home with family
While rains make the outside world equally enchanting!
---
Here's some necessities to prepare for monsoon:
---
Read More: Things To Do In Monsoon