Don't rely on others to give you answers for your life… you are the only one to give the right answer best-suited for your needs.
Listen to others, but depend the most on yourself!

---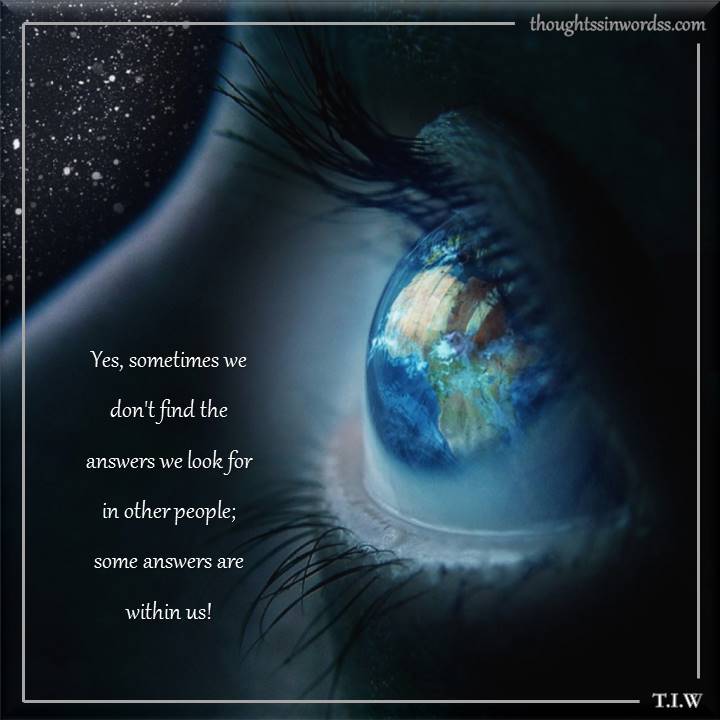 ---
Quotes:
Yes, sometimes we don't find the answers we look for in other people; some answers are within us!
---