In one whole life — Too many things to think through, too many feelings to deal with, too much physical pain to suffer, and too much healing for the wounded soul.
So, when that one happy moment comes to you, don't forget to live in it!
---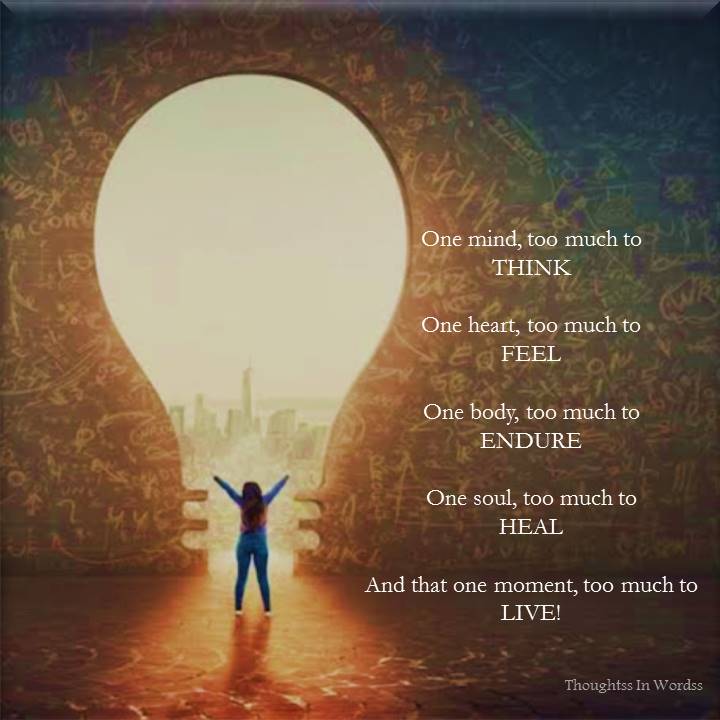 ---
Quotes:
One mind, too much to
THINK
One heart, too much to
FEEL
One body, too much to
ENDURE
One soul, too much to
HEAL
And that one moment, too much to LIVE!
---