Keep repeating this mantra today, tomorrow & every day!
Always pride yourself on whatever you could do and can do!
---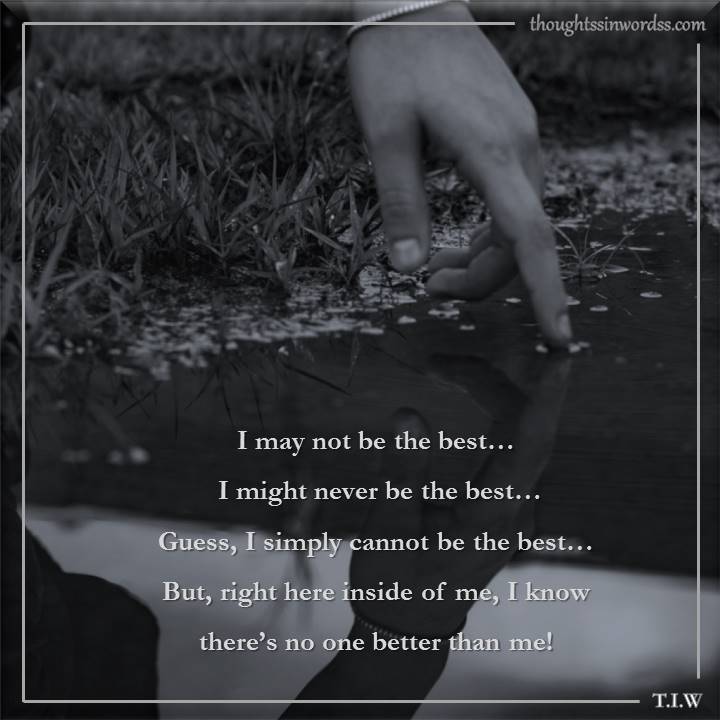 ---
Quotes:
I may not be the best…
I might never be the best…
Guess, I simply cannot be the best…
But, right here inside of me, I know
There's no one better than me!
---