Don't let go of your dream in exchange of another dream that you feel is easily achievable.
Hold on to your dream, work hard for it, and keep trying till you succeed.
Remember, moving on to another dream only leads to moving to more dreams without any of them coming true.
Stay firm & keep going!
---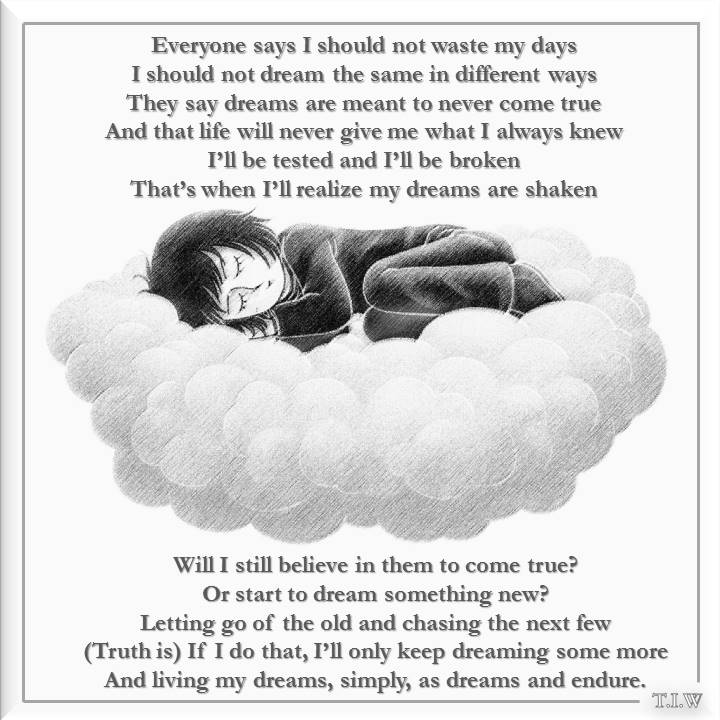 ---
Quotes:
Everyone says I should not waste my days
I should not dream the same in different ways
They say dreams are meant to never come true
And that life will never give me what I always knew
I'll be tested and I'll be broken
That's when I'll realize my dreams are shaken
Will I still believe in them to come true?
Or start to dream something new?
Letting go of the old and chasing the next few
(Truth is) If I do that, I'll only keep dreaming some more
And living my dreams, simply, as dreams and endure.
---