None can be forced to like you nor you can force yourself to like someone.
Like yourself, do it for yourself; others are just a phase of life…you are what life is all about!!!
---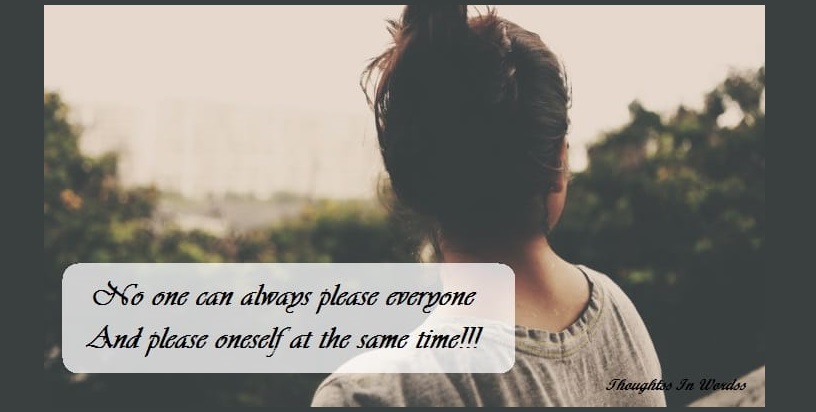 ---
Quotes:
No one can always please everyone
And please oneself at the same time!!!
---
---
Facebook: https://www.facebook.com/thoughtssinwordss
Instagram: www.instagram.com/thoughtssinwordss
Twitter: www.twitter.com/thoughtinword
---