Don't worry if you are a leafless tree right now; a little lifeless, a little broken and a lot dried out (Drained due to life) – you still have hope!
Others look up to you for inspiration, guidance and a little push to keep going & reviving.
Don't give up because YOU'RE NOT NOTHING, YOU'LL BE SOMETHING AGAIN!
---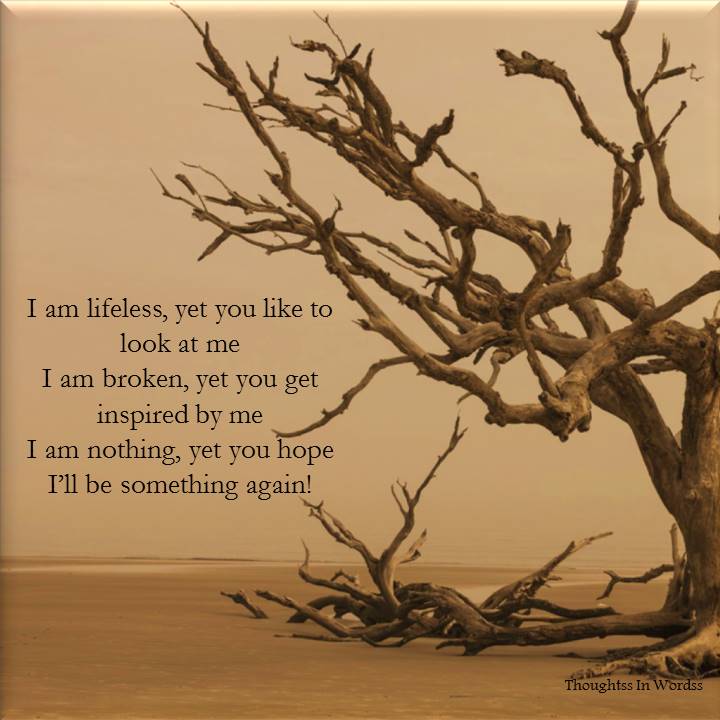 ---
Quotes:
I am lifeless, yet you like to look at me
I am broken, yet you get inspired by me
I am nothing, yet you hope 
I'll be something again!
---
You Might Like This Vibrant Tree That Brings 'Hopes' & 'Positive Energy' — Available on Amazon
Be like a tree (even when you feel leafless), stay grounded, keep growing (Yup, you will grow and be a beautiful tree), and fight against testing winds. And when the world feels dead, you be like the above vibrant tree that inspires all.
---
---
Read More From Our Suggested List:
10 Best Board Games For Family Time
Here's How To Make Cucumber Mint Cooler
Sun, Summer And Everything In-between
6 Fun Things You Can Do This Weekend